The conference will be held in the Paganini room at the Old Ship Hotel, in Brighton. The Old Ship Hotel dates back to 1559, and is located in the centre of Brighton, overlooking the sea front. Brighton is a fine place to spend a summer day (or two), and has the additional benefit of being easily accessible from London (50 minutes on the train), and is even closer to Gatwick airport (30 minutes) and is served by direct bus from Heathrow (2 hrs) - see the travel tab for more details.
Accommodation
Conference attendees (excluding invited speakers) should book accommodation directly, either at the Old Ship (mention "University of Sussex" for a corporate rate of GBP 72), or at one of a number of hotels or Bed & Breakfasts nearby. Invited speakers will receive information about arrangements from the organisers.
Hotel list (suggestions only - you will be able to find others via internet search).
In addition to the Old Ship:
Extravagant:

Moderate but good:
The Granville Hotel
Hotel Pelirocco
www.myhotels.com
The Brighton Hotel
Cheap and hopefully OK:
Sea Dragon Backpackers
Baggies Backpackers
premierinn.com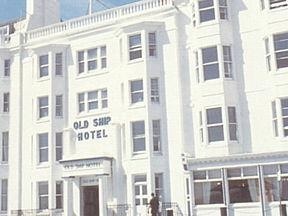 Old Ship Hotel on the Brighton Seafront
Kings Road Brighton
East Sussex BN1 1NR
United Kingdom

Tel: 01273 329001
Fax: 01273 820718