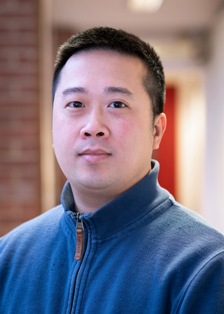 Welcome to my homepage! My name is Chi Thanh Vi. I am a Research Fellow at the Sussex Ingestive Behaviour Group (SIBG), School of Psychology, University of Sussex, since 07/2018. Previously, I was a Research Fellow in Multisensory Experiences at the Sussex Human Computer Interaction (SCHI /sky/) Lab, University of Sussex.
I received my PhD in Computer Science in 2014 and my MSc in Advance Computing: Internet Technologies with Security in 2008, both from University of Bristol, while I was working with Prof. Sriram Subramanian. I received my BSc in Electronics and Telecommunications at Hanoi University of Science and Technology in 2006.
More information about me on Google Scholar, Scopus, and ORCID.
Research Interest
My research interest falls into the Human-Computer Interaction (HCI) multidisciplinary domain, where there is a cross feeding between Computer Science, Multisensory Experience, Neuroscience, and Psychology. I am interested in understanding how to understand how taste and smell interact in the human brain, and form our perception of flavour. Based on this, I am interested in using taste and smell as an interaction modality for human-computer-interaction (HCI).