2015 IEEE International Workshop on Automotive IoT (IEEE Auto-IoT 2015)
Co-located with the IEEE WF-IoT 2015, Milan, Italy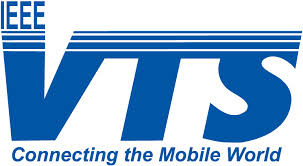 This event is organized by the IEEE IoT Initiative and the IEEE Vehicular Technology Society (VTS), and will be co-located with the 2015 IEEE World Forum on Internet-of-things (WF-IoT), 14 - 16 December 2015, Milan, Italy.
You can also "Download" the one page CFP File.
Please submit your paper at - https://edas.info/newPaper.php?c=19997&track=76312
Final program
| | |
| --- | --- |
| Session 1: 11:30-13:30, Monday, December 14, Crociera giurisprudenza (90) | Time slot |
| Welcome speech | 11:30-11:40 |
| A Freeway Travel Time Predicting Method Based on IoV | 11:40-12:05 |
| Cyber Organic Systems Network - a New Network Architecture for Future Vehicles | 12:05-12:30 |
| A Prototype Bridge Between Automotive and the IoT | 12:30-12:55 |
| Park Here! A Smart Parking System Based on Smartphones' Embedded Sensors and Short Range Communication Technologies | 12:55-13:20 |
| Session 2: 14:30-16:30, Monday, December 14, Crociera giurisprudenza (90) | Time slot |
| An Implementation of the 802.1AE MAC Security Standard for In-Car Networks | 14:30-14:55 |
| A Survey of In-vehicle Communications: Requirements, Solutions and Opportunities in IoT | 14:55-15:20 |
| CIS: Community-Based Information Sharing Mechanism for Automotive IoT | 15:20-15:45 |
| On the Potential of Network Coding for Cooperative Awareness in Vehicular Networks | 15:45-16:10 |
Scope
The future network infrastructure for vehicular environments will increase the pervasiveness of the Internet and the overall connectivity by integrating every "object" (e.g., passengers' smart phones, vehicles' sensors, infrastructures and external management platform) forming an intelligent vehicular transportation system. IoT supported by vehicular networks will be a key enabler for new geo-spatial information mapping communities. Using the advanced communication and sensor capabilities hosted by vehicles, these IoT communities have the potential to reach a wide range of objectives at more cost effective ways. Applications for such a promising combination of information production range from providing road safety and driver assistance, to mapping road status (e.g., road congestion status, road conditions and maintenance status), to estimating the 'greenens' of various road segments.
Keynote speakers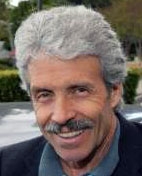 Prof. Mario Gerla holds the Engineering degree from the Politecnico di Milano, Italy and the Ph.D. degree from UCLA. He became IEEE Fellow in 2002. As a Graduate Student at UCLA, he was part of the team that worked on the early ARPA Network system and protocols under the guidance of Prof. Leonard Kleinrock. After four years at Network Analysis Corporation in NY, he joined the UCLA Faculty in 1976. At UCLA he has designed network protocols including ad hoc wireless clustering, multicast (ODMRP and CODECast) and Internet transport (TCP Westwood). He has lead the ONR MINUTEMAN project, designing the next generation scalable airborne Internet for tactical and homeland defense scenarios. He is now leading several advanced wireless network projects under Industry and Government funding. His team is developing a Vehicular Testbed for safe navigation, content distribution, urban sensing and intelligent transport. Parallel research activities are wireless medical monitoring using smart phones and cognitive radios in urban environments. He has served on several Conference Program Committees including MobiCom, MobiHoc, MedHocNet and WONS. He is on the IEEE TON Scientific Advisory Board.

Call for papers
This workshop seeks original papers - not published or currently under review for another workshop, conference, or journal - in the area of automotive IoT, integrations of vehicular sensor networks with IoT and advanced communication and networking technologies applied in vehicular systems. The areas of interest include, but are not limited to:
Connected vehicles, communications, networking and applications in IoT

IoT for autonomous cars and driving systems

IoT cloud computing and management platform for connected vehicles

In-car electronics, embedded integration of wireless vehicular communications with IoT

Mobile vehicular sensor networks

Interworking with sensor network technologies

Transportation cyber-physical networks

Mobility for IoT

RF technologies, antenna design, physical layer and propagation models

Spectrum, radio resource and interference management

Intra/Inter-vehicle communications.

Wireless enabled intelligent transportation systems

Applications (Telematics, Ecall, toll collection, traffic information, wireless diagnosis, etc.)

Vehicular social networks in IoT

Architecture, networking protocols, QoS and cross-layer optimization design

Security, liability and privacy

Standards development, business models and policies

Testbeds and simulation platforms

Field trials and deployments
Information for authors
Authors are encouraged to submit full length papers (suggested size is four pages; papers up to six pages will be accepted) following the submission guidelines provided at www.ieee-wf-iot.org/authors.html. Papers will be fully peer reviewed and, accepted papers will be included in the conference proceedings and also be submitted for inclusion in the IEEE Xplore digital library.
Extended versions of selected papers may be considered for publication in IEEE IoT Journal.
Papers will be included in the proceedings only if at least one author will register and pay the registration fee by 31st October 2015 (IEEE member and non-member fees only are acceptable to this purpose; student/life-member fees are not allowed). Papers included in the proceedings will also be submitted for inclusion in the IEEE Xplore digital library only if the paper will be presented in person at the conference by one of the authors. If an author covers more than one paper with her/his registration to guarantee inclusion in the proceedings, she/he must pay a US$100 surcharge for each paper in excess of one.
Important date
| | |
| --- | --- |
| Paper submission opens: | early August 2015 |
| Paper submission deadline: | 25 September 2015 |
| PaperAcceptance Notification: | 16 October 2015 |
| PaperCamera Ready: | 31 October 2015 |
Organizing Committee
General co-chairs
Zhengguo Sheng, University of Sussex, UK (email: z.sheng@sussex.ac.uk)

Abbas Jamalipour, University of Sydney, Australia
Technical Program Co-chairs
Alexey Vinel, Halmstad University, Sweden

Giuseppe Ruggeri, University of Reggio Calabria, Italy

Gaurav Bansal, Toyota InfoTechnology Center, USA
Local Chair
Publicity Chair
Technical Program Committee
Antonella Molinaro, University of Calabria Region, Italy

Jonathan Petit, University College Cork, Ireland

Daniel Jiang, Mercedes Benz Research and Development, USA

Fan Bai, General Motors, USA

Kailas Aravind, Volvo Group North America, USA

Cristofer Englund, Victoria Institute, Sweden

Olav Tirkkonen, Aalto University, Finland

Yan Zhang, Simula Research Laboratory, Norway

Claudia Campolo, University mediterranea di Reggio Calabria, Italy

Pasquale Pace, University of Calabria, Italy

Pietro Manzoni, Universitat Politecnica de Valencia, Spain

Enrico Natalizio, Heudiasyc Lab, UTC, France

Giuseppe Piro, Department of Electrical and Information Engineering, University of Bari, Italy,

Valeria Loscri, Inria Lille-Nord Europe, FUN, France

Nitin Maslekar, NEC Europe

MJ (Thinus) Booysen, Stellenbosch University, South Africa

Xiping Hu, University of British Columiba, Canada

Daxin Tian, Beihang University, China

Robil Daher, German University in Cairo, Egypt

Robert Heath, University of Texas, Austin, USA

Souyama Cherkaoui, University of Sherbrooke, Canada

Qing Yang, Montana State University, USA

Ozan Tonguz, Carnegie Mellon University, USA

Pratap Kumar Sahu, University of Montreal, Canada

JaeSeung Song, Sejong University, Korea.

Ashish Khandelwal, Texas Instruments, USA